As a natural part of life's cycle, our parents, who once shielded us from harm, enter their golden years, instilling within us the desire to return their warmth and protective care. One considerate way to confer stability and assistance to them is by securing life insurance for your parents.
In this article, we provide you with a detailed guide to buying life insurance for your parents. We invite you to read on to understand this welcomingly straightforward process.
Why Buy Life Insurance for Your Parents?
While your parents may already have their own life insurance policies, there may be circumstances where additional coverage could serve to cushion any financial liabilities, such as mortgages or medical bills they might leave behind.
In some cases, they might not have any life insurance at all. Regardless, securing life insurance can provide a safety net for any unforeseen financial demands.
Understanding Your Parents' Needs
To understand the necessary coverage type and amount, it's key to have a clear understanding of your parents' financial status, their debts, expected final expense needs, and prospective medical costs.
Age & Health Status
Generally, life insurance premiums tend to be higher for older and less healthy individuals. Additionally, policy options may become sparse as one ages. As such, procuring life insurance for aging parents can present certain challenges.
Debts & Outstanding Financial Obligations
Evaluate their existing financial responsibilities that might be passed on to you in their absence. These might encompass mortgage dues or medical costs, which can put significant monetary strain on you and your family.
Final Expenses & Income Replacement
Funeral costs can add to the stress of a difficult time. Having a life insurance policy that accounts for these expenses can provide substantial relief. Plus, if your parents were financially supporting you or another family member, their income loss could impose financial stress.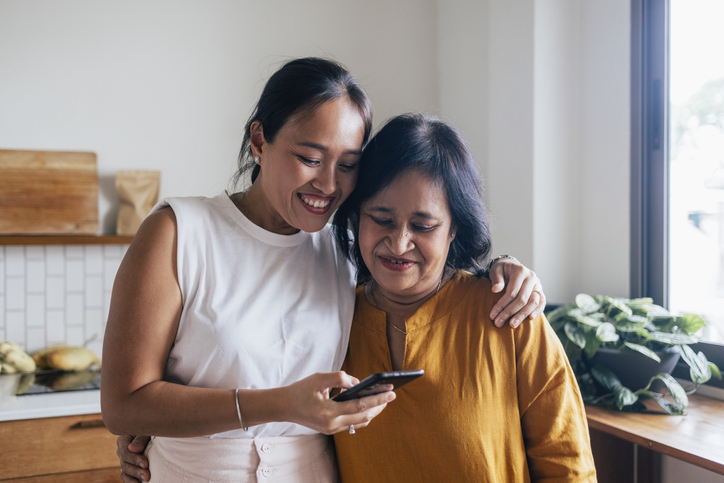 Steps to Buying Life Insurance For Your Parents
Step 1: Engage in Open Dialogue with Your Parents
Having an open and understanding conversation about purchasing life insurance is the first step in this process. This may not be an easy conversation, as it involves discussing sensitive topics like health status, finances, and the inevitable end of life.
Take the time to carefully explain your reasons and reassure your parents that your primary concern is their well-being and future security. Remember, in most situations, your parents will need to partake in the application process, making their full understanding and agreement essential.
Step 2: Choose the Right Insurance Policy
Once you have their consent and a clear understanding of their needs, it's time to determine the type of life insurance policy that would best meet these requirements.
Many factors — from your parents' health and age, their financial situation, to your budget — will influence the decision. Take the time to research various policies and carefully weigh the benefits against the cost to find a policy that delivers maximum value.
Step 3: Determine the Amount of Coverage Required
To avoid under- or over-insuring, it's crucial to determine the right amount of coverage that your parents will need. You'll want to consider all relevant factors, including their financial obligations, everyday living expenses, future medical costs, and final expenses. Once you have a clear understanding of these factors, you can decide on an appropriate coverage amount.
For an easy and accurate estimate, we highly recommend using ISI's online insurance coverage calculator. By answering a few simple questions related to your parents' financial situation, this tool can provide you with personalized estimates of the coverage you might need to protect your parents' financial future.
Step 4: Fill Out the Application
Next, you'll need to complete the insurance application with your parents. An accurate and transparent representation of their information is vital to secure a policy that best matches their needs. You cannot put false information in an application, as this will nullify the policy.
At ISI, we aim to make the life insurance application process as convenient and straightforward as possible for you and your parents. Unlike traditional insurance providers, we offer No-Medical Exam insurance policies that eliminate the need for a medical check-up and allows for an easier application process.
Our process stands out with its simplicity and speed. You can fill out our online application from the comfort of your own home, and we offer same-day underwriting, making us a far efficient option compared to traditional providers. This not only cuts down waiting times but also ensures coverage can be secured swiftly, providing peace of mind.
Step 5: Review & Purchase the Policy
Once the application is approved, it's important to take the time to meticulously review the resulting policy. It is at this point where you need to cross-check that the specified plan meets your parents' needs comprehensively and aligns well with your initial understanding.
Also, be sure to clear any doubts or queries you may have. Oftentimes, the insurance language can be quite complex, so don't hesitate to ask for clarifications.
Once you're entirely sure that the policy fits your budget and meets all your parents' necessities, establish the preferred payment method, and proceed to secure the policy. Remember, the whole point of this effort is to offer your parents a secure and worry-free future, and it is important to have complete confidence in the policy you finalize.
Conclusion
Buying life insurance for your parents is a thoughtful expression of love and foresight. It guarantees readiness for any unpredicted financial responsibilities after your parents' departure. Following these steps and maintaining open communication with your parents can make acquiring life insurance a relatively hassle-free process.
The proficient team at Insurance Supermarket International is ready to answer all your queries and provide tailored advice. We're here to aid you in finding an affordable and suitable life insurance solution for your parents' needs.
---
Get Comprehensive Life Insurance for Your Parents Today with ISI!
Want to secure your parents' future? Our team at Insurance Supermarket International can provide you with personalized life insurance advice, tailored to your parents' unique needs. You can ensure their financial protection and peace of mind by reaching out to us today!
Secure Your Parents' Future with the Right Life Insurance Today!